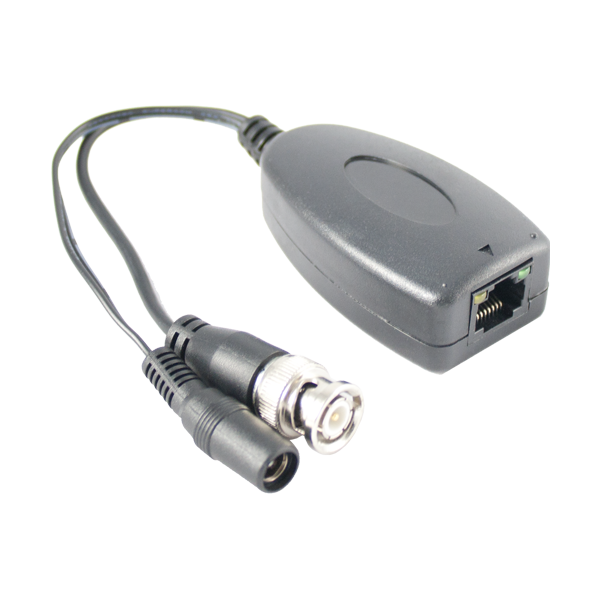  
Technomate TM-100 BPO Balun
Reference: TMCCTV100BPO
Technomate TM-100 CCTV BPO Balun

Secure Server and Payment Providers

Fast Delivery Options

Buy with Confidence with our Returns policy
Passive Video & Power Balun pair (2x Balun) with Pigtail
Up to 200m Transmission Distance
RJ45 Jack & DC Plug
Surge & Lightning Protection
Video & Power over UTP CAT5e/CAT6 Cable
ESD: Electrostatic Discharge Protection
Wave & Interference Rejection with Noise Filter
Used in pairs, the TM-100 BPO allows the transmission of real-time CCTV video signals and power via cost-effective Unshielded Twisted Paired (UTP) cable such as CAT5e and CAT6 compared to using bulky and more expensive coaxial cable. Only one pair of the UTP cable is required for each, therefore for a 4 pair UTP cable, you can use up to four TM-100 BPO pairs.
The flexible coaxial pigtail allows an easier and quicker connection to a DVR and allows the TM-100 BPO to fit neatly inside CCTV camera back boxes and dome camera enclosures.
The superior interference rejection and low emissions allow video signals to coexist in the same wire bundle as telephone, datacom, or low-voltage power circuits. This allows the use of shared or existing cabling.
Built-in surge and lightning suppression protects video equipment against damaging voltage spikes. Furthermore, crosstalk and noise immunity ensure high quality video signals.
No external power is required and one pair is included.